DIVERSITY EQUITY INCLUSION
Collectively developing a code of conduct to enhance the quality of Arctic PASSION's work by embracing diversity, equity and inclusion
Our Ambition
Together, we have a unique opportunity to build a more inclusive polar research community. We already benefit from global frameworks centred on international collaboration, and from progress towards greater inclusion of a number of historically marginalised groups. From here, polar research will become stronger if we address intersecting barriers faced by members and would-be members of our fields. Polar research is poised to benefit from a tremendous diversity of ideas and approaches – but only if we commit ourselves to understanding and addressing overlapping, interconnected barriers to equality.1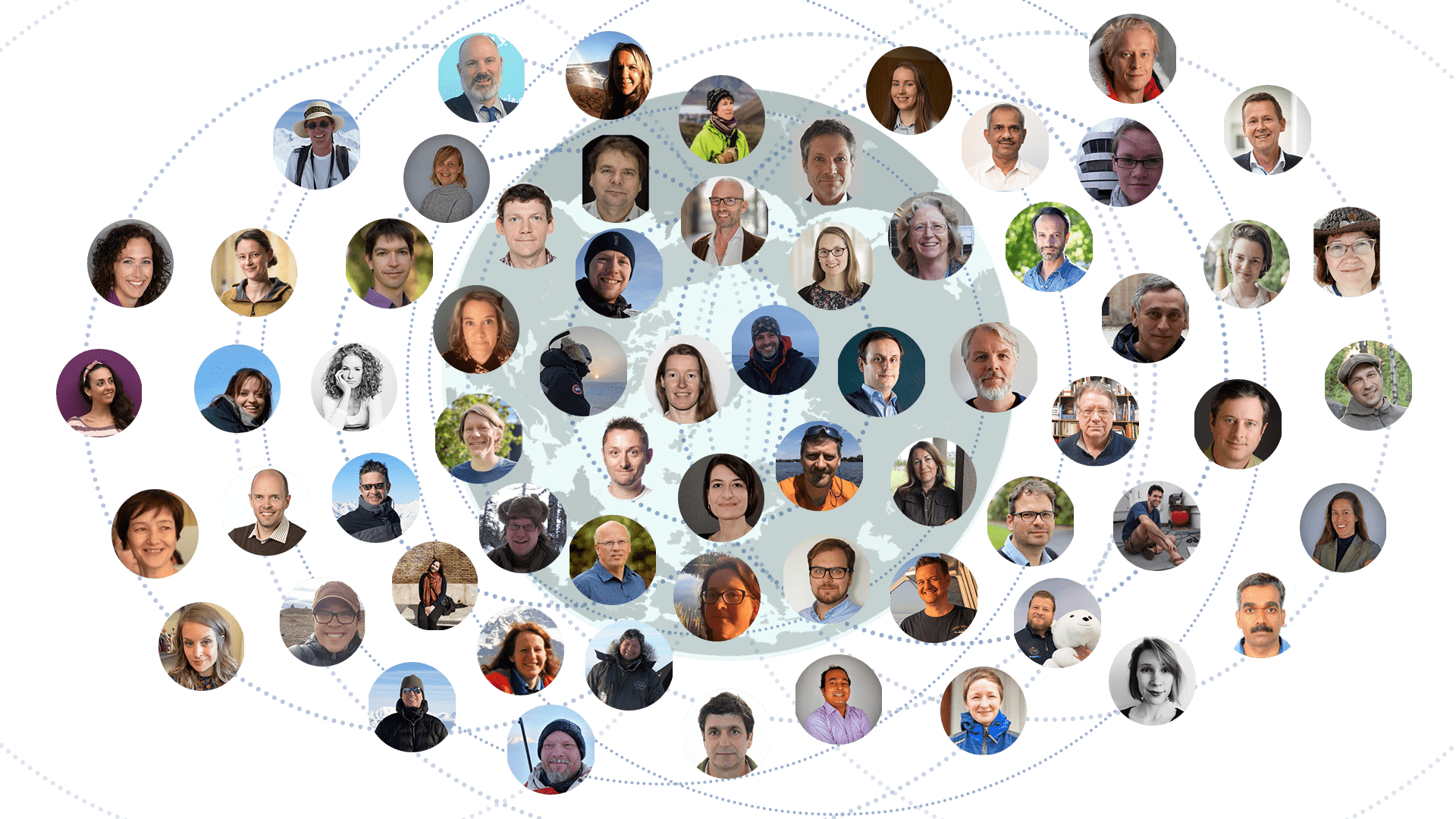 It is our ambition to embrace diversity and gender equality as a prerequisite for excellence within Arctic PASSION. By doing so the scientific performance as well as its human interactions within and outside the project will be enhanced. We expect every project participant to understand and support this ambition. Inclusiveness and co-creation are key concepts of our joint project. This code of conduct will be a living document that will develop based on our lessons learned as the project progresses.
Pro-active quality increase by striving at diversity and gender balance
It is well known that diversity and inclusion lead to better decision-making outcomes. For this reason, it is the desire of Arctic PASSION to proactively support diversity, inclusion and gender equity whenever possible, especially with actions of the project and its participants. This implies, for example, that each participant when recruiting, organizing meetings, workshops or panel discussions publish, disseminate, or produce outreach, will make a genuine attempt to be inclusive and ensure diverse representation of participants or contributors.
We are aware that this ambition will require us to be proactive about inclusiveness and diversity, rather than being passive and waiting for others to include themselves. Panels or workshops for example should be sought to not be composed by one gender, scientific or cultural background.
Building a more diverse and inclusive future
Such strategies will not only be demanded by future research programs (e.g., Horizon Europe2 ). In addition, our documented experiences and lessons learned will be useful for our and other's future Arctic projects, and for the process of building a societally useful Arctic observing system, the main objective of Arctic PASSION.
Two domains of action in Arctic PASSION
Enhanced quality by diversity and gender balance in Arctic PASSION will become relevant in two domains of action:
our interactions within and outside of the Arctic PASSION team and,
for own research tasks, led by WP8 and contributed to by all partners, which aims to identify requirements for an observing system to make it relevant and useful for all people (reflecting the diversity of societies)
Despite our efforts, mistakes may be made
Building a more inclusive and diverse programme of research, such as Arctic PASSION, is not an easy task and mistakes may be made by all of us; this learning process is part of making progress. The priority is how we learn from these mistakes. The steps undertaken and the lessons learned regarding diversity and gender equality, as well as the overall Ethics topics, will be part of the regular internal reporting, and will be summarized on a 6-monthly basis as an item of the template for our mandatory reporting.
Persons and boards of contact
Arctic PASSION encourages participants making use of the opportunity to approach the coordinator, members of the Lead Team, or the project's Ethic Board to provide ideas for improvement or help for solving potential conflicts. An early approach has a higher potential to arrive at a fruitful outcome.
Summary: Guidelines/code of conduct for all Arctic PASSION participants
Arctic PASSION participants will take all measures to promote equal opportunities in the implementation of the project.
All participants will endeavour to enhance visibility of underrepresented groups of relevance (such as gender or race), to assign them active roles during project meetings and encourage them to present and disseminate project results and engage with the scientific community.
The WP leaders will encourage active participation of a diverse team within their WPs, in particular when assigning leadership and coordination roles for specific tasks. All team members and contributors to deliverables and milestones will be acknowledged, recognised and listed and/or quoted as co-authors of scientific publications.
Care will be taken to ensure gender balance and diversity in the composition of both trainers and trainees groups for all training activities and, when possible, basic and anonymised statistical data will be collected on a voluntary basis to inform the project Steering Group for the reporting requirements to the EC.
The WP leaders will encourage active participation of early-career scientists within their WPs, in particular when assigning leadership and coordination roles for specific tasks.
Working on weekends, public holidays and personal vacation will not be expected by the project team members. Flexible working for parents and carers will be supported.
The use of teleconferencing will be encouraged for project-related meetings, teleconferencing options will be made available for "in-person" meetings when possible.
The project General Assemblies/Annual Meetings will only be organised during weekdays (including travels to reach the meeting) and easily-accessible venues will be preferred to limit travel-time for participants.
The project participants will use gender-neutral language in all verbal and written communications and eliminate reference to gender in terms that describe people. In English (the official language of the project), this includes use of nouns that are not gender-specific to refer to roles, as well as avoidance of the pronoun he or she (including the forms him/her and his/her) to refer to people of unknown or indeterminate gender. When the gender is not essential, the use of singular they will be preferred.
Guidelines for recruitment are expected to reflect the above aim for diversity and support of those yet underrepresented, e.g. by broadening the applicants pool.
Procedures to avoid harassment are expected to be implemented by all parties (see e.g. in the Diversity-Equity-Inclusion resources list of APECS, link below)
Endorsement of the code: The code will be open to continuous improvement based on feedback from the participants
Visibility of the code: We will make this document available on the Arctic PASSION project website und a navigation tab named Diversity, Equity & Inclusion.
Acknowledgement
This guide was developed by the co-PIs of Arctic PASSION with several rounds of input from Women of the Arctic, Women in Polar Science, APECS, and the APPLICATE project. The document was reviewed by the Arctic PASSION Scientific Advisory Board and all project participants.
Literature
References
Further resources
Other references
Gewin, V., 2021. How to blow the whistle on an academic bully. Nature 593, 299-301 (2021).
National Academies of Sciences, Engineering, and Medicine, 2018. Sexual Harassment of Women: Climate, Culture, and Consequences in Academic Sciences, Engineering, and Medicine. Washington, DC: The National Academies Press.
Viglione, G., 2020. Racism and harassment are common in field research — scientists are speaking up. Nature 585, 15-16 (2020).